Discord is where it's at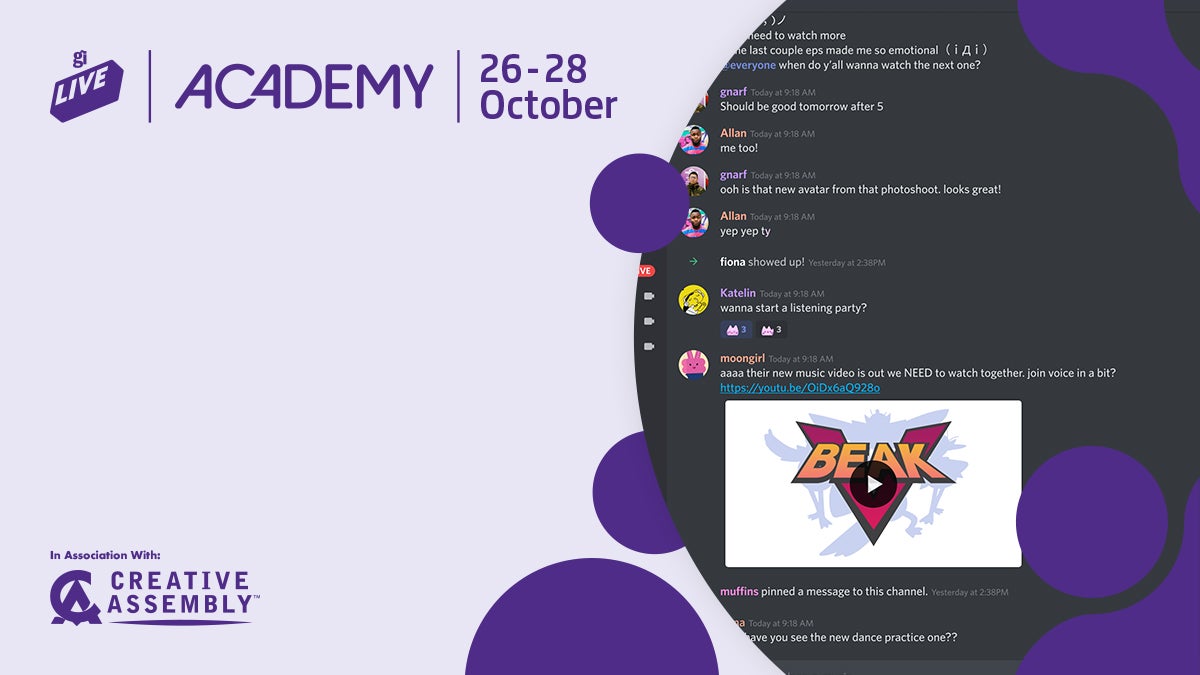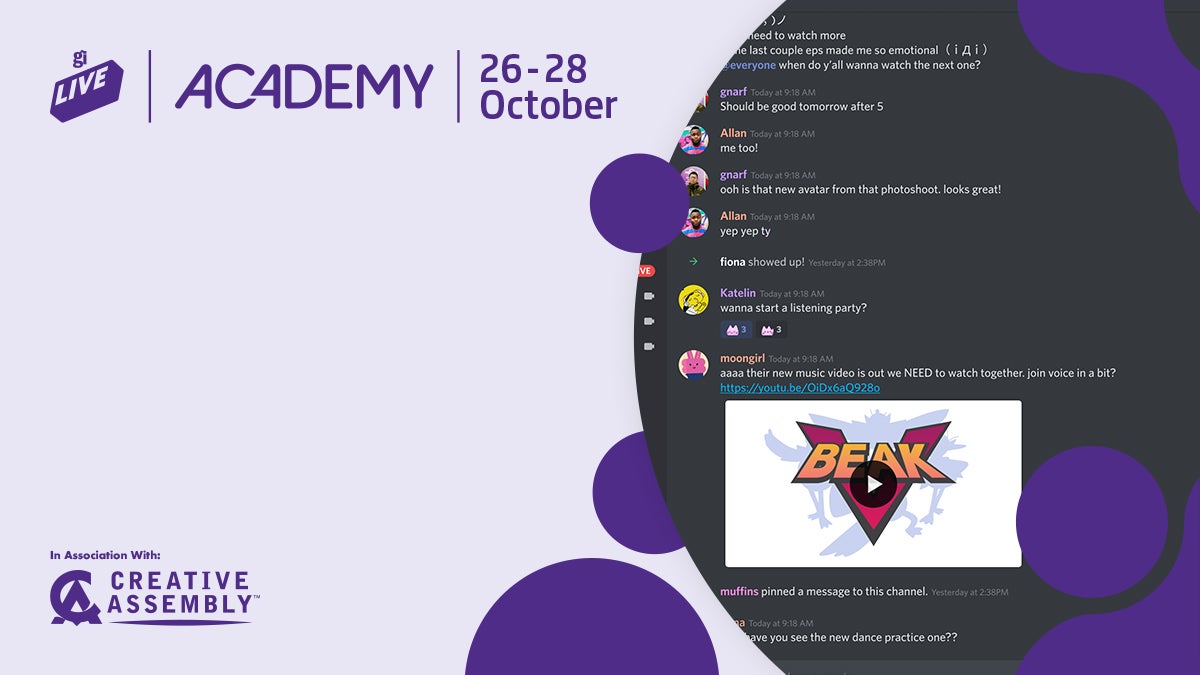 If you're big into gaming, the chances are you're probably already familiar with Discord. But for those who are new to the scene, here's a handy run-down.
Discord is an invite-only forum destination to talk, hang-out and meet like-minded individuals. We'll be using our Discord channel for the majority of GI.biz Live: Academy, and our forums will host Q&A's, portfolio reviews and general chat. To get access to the Discord server, please register for the event here.
When can I log-in to Discord?
It's open! Feel free to head down to our Discord as soon as it does and get yourself logged in and set up for the event. It's worth noting, there's only going to be a few channels live as the main channels will open up on the 26th.
What can I do in the Discord?
All Discord rooms will allow you to type messages and chat with the community. Certain rooms, such as the roundtable or portfolio review rooms, will also allow you to share audio and/or video if preferred.
How do I log-in to Discord?
It's easy! You'll receive an invite to the GI.biz Live: Academy Discord channel, which you can access in your browser or simply download the Discord app.
Apple: Download Here
Android: Download Here
What information do you need?
Once you've joined the Discord, you'll need to complete the who you are section and select what you're interested in. This will help us keep you updated with various roundtable and networking opportunities happening throughout the Discord during the event.
What happens if someone is being inappropriate/abusive/sexist/racist?
Our Discord channel is a safe, friendly and inclusive space for everybody to meet new people and learn about the gaming industry. Any form of harassment, discrimination, or offensive language will not be tolerated, and we'd ask you to kindly contact one of our organisers so we can diffuse the situation.